The High School Fed Challenge is an educational program that aims to encourage students in grades 9 – 12 to learn more about economics and promote interest in economics as a subject for study and the basis for a career. Previous study of economics is not required – only intellectual curiosity and interest in exploring an economic theme.
The Federal Reserve Bank of New York designates the annual competition theme. Entering teams may select any topic that explicitly relates to this theme for an academic research paper, which will be submitted for evaluation to the Federal Reserve Bank of New York. Top team papers will be selected by Bank judges to be published by the Federal Reserve Bank of New York in the Journal of Future Economists. In addition to gaining broader exposure to the field of economics, all entering teams will receive a certificate of achievement and recognition in the Journal of Future Economists.
High schools in the Federal Reserve's Second District are eligible to compete.
The High School Fed Challenge academic paper competition encourages students to work as a team to develop and enhance their skills in critical thinking, creativity, writing, time management, and conducting rigorous research. This experience will prepare students for academic success at the collegiate level and help students build analytical and communications skills for use in their future careers.
https://www.newyorkfed.org/outreach-and-education/high-school/high-school-fed-challenge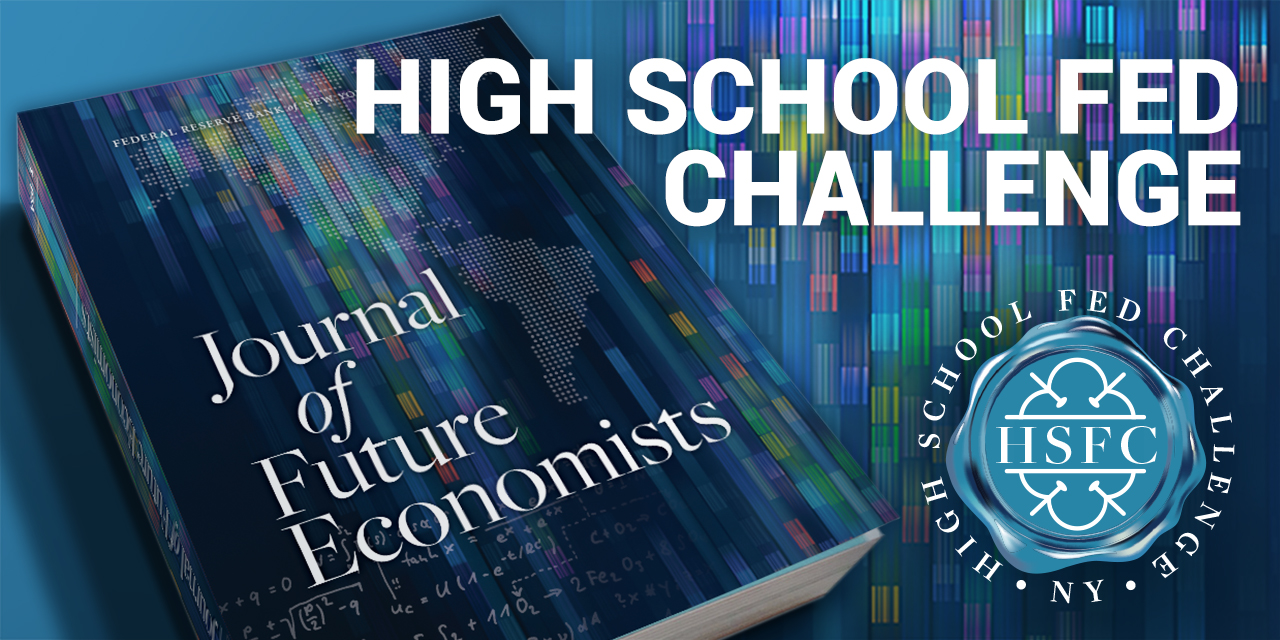 One team from each school is allowed to enter.
All correspondence and communication regarding participation in the High School Fed Challenge will be done electronically through the New York Fed's website or email. It is the responsibility of faculty advisors and student participants to read and understand the competition rule book as posted on the website, check the website for notices and other materials, read all email messages carefully, and be aware of competition rules and deadlines. There will be no exceptions to this policy.
Faculty advisors will be asked to:
Fill out all information about the team in the online registration system.
Send a completed principal endorsement form via email to the Federal Reserve Bank of New York Economic Education team at nyeconed@ny.frb.org. This endorsement is required for team participation and will be available in September 2020.
Note: Advisors may not be current employees of the Federal Reserve Bank of New York.